Rich & Associates, Inc. is a full service parking consultant providing customized solutions to every type of parking need. For over 55 years we have developed innovative facilities designed to meet the specific challenges of businesses, municipalities, airports, institutions; as well as retail/entertainment developments throughout North America. Our experience includes the design of over 3,000 parking structures worldwide.
We take a comprehensive approach to parking and this gives us a unique perspective. With expertise in every stage of creating successful parking - from planning, to financing, to design and operation; our team of experts has the working knowledge and understanding that enables us to develop parking solutions that bring long term value to your development, campus or community.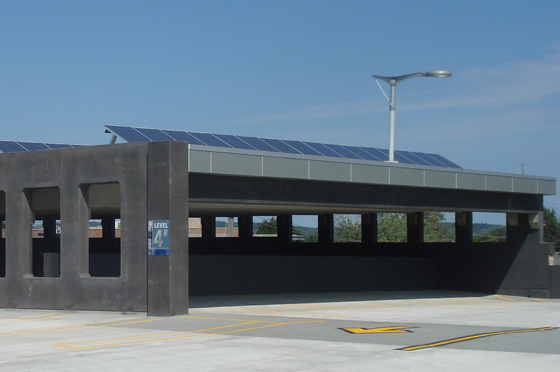 As the only company also involved in the financing, development, and management of parking; we know exactly what goes into creating successful parking structures. Our experience in financing and managing our own parking and operations provides us with a clear understanding of how our designs will function over time.
At Rich & Associates, we know that when it comes to parking one size does not fit all. We carefully listen to you and your needs and plan our solutions to meet those specific needs. The end result is a safe, attractive, durable, and functional facility that creates a positive experience for your customers.
"In the 67 years that I have been in the parking industry, I still feel this is the most exciting industry there is. Transportation is constantly evolving, and there is no end to the opportunities we have for new discoveries in the evolution of parking."
Richard C. Rich, PE - President and Founder
We bring an intense focus and a strong commitment to personal service to every project. A Principal of the firm is directly involved in every project, ensuring that you get the attention and expertise you deserve. Regardless of the size of the project, when you work with Rich & Associates you get our best effort and the best possible solution to your parking needs.
Rich & Associates' staff is exceptionally qualified to provide the following related services:
Parking supply and demand studies
Economic feasibility studies (pro forma analysis)
Site analysis and conceptual design studies
Traffic flow/functional design
Parking access and revenue control systems
Parking garage design and engineering
Construction administration services
Parking management and operations consulting
Private development and management of parking garages